Emergency Water Extraction in Ennis, Texas
24/7 Water Damage Clean-up & Dry-out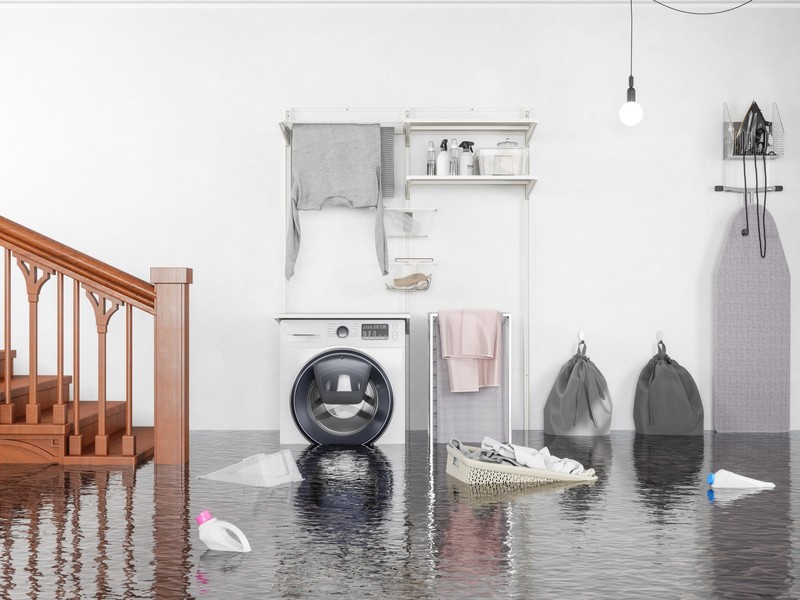 Trusted Ennis emergency water extraction since 2007! If your property has been devastated by water damage in Ennis, Texas, call Gleam Clean Carpet Cleaning for emergency clean up. The dangers of water sitting in a building, in the carpets, under the flooring and behind the walls are real. The factors of time, temperature and amount of water determine the growth rate of toxic microorganisms such as mild and mildew. Ennis water damage is far less dangerous when Gleam Clean Carpet Cleaning is involved. Gleam Clean Carpet Cleaning has the knowledge, tools and expertise to immediately eradicate the water and completely dry the affected areas. If your Ennis home has water damage, Gleam Clean Carpet Cleaning can eliminate it!
---
Call for Immediate Service
---
Skip Insurance Hassles!
Gleam Clean Carpet Cleaning can work with your insurance directly.
Through the years, Gleam Clean Carpet Cleaning has developed a safe and effective protocol to detect, contain and quickly extract water in Ennis, TX. For over 15 years, we have helped many families recover from the devastation of a water loss event.
Gleam Clean Carpet Cleaning's Ennis Water Damage Remediation Process
Immediate Dispatch: Time is of the essence. A qualified Ennis water damage crew is quickly dispatched because the longer water sits, the greater the damage to your Ennis building structures.
Assessment: Gleam Clean Carpet Cleaning determines which category and class of water damage present. Immediate plan of action is then created keep your Ennis environment safe from contaminants.
Extraction: Gleam Clean Carpet Cleaning removes all water with its high powered extractors and opens structural components such as ceilings and walls that can hold hidden water to prevent areas of pooling, which bread microorganisms.
Drying: State of the art air movers and dehumidifiers are delivered to your Ennis building to dry all surfaces, including walls, ceilings, floors and carpets.
Sanitizing: Contaminated surfaces are sanitized to remove toxins, especially when class 3 water has been identified. Damaged areas are thoroughly sanitized and odors are neutralized.
---
Call for FREE Emergency Water Extraction Quote
---
WHAT CUSTOMERS ARE SAYING:
5★★★★★ - "Robert just cleaned my white couch which had been abused by kids and grandkids for 20 years. It's white and bright and beautiful again. Great service! Thank you!"

Mary A in Benbrook, TX

2022-05-06

5★★★★★ - "Great customer service. Very professional and helpful. Will definitely recommend this company. The tech was courteous and punctual."

Sarah M., Carpet Cleaning in Waxahachie, TX

2021-03-02

5★★★★★ - "Bought my son his first vehicle, 2000 Chevrolet that has seen many miles and obviously a farm. Not sure really, but the seats were covered in grease, dirt, hair, and an awful smell. Took his truck to Gleam Clean in Waxahachie TX & they did such a great job cleaning it. Shampooed the seats, carpet, detailed the interior, GREAT JOB! I recommend them to anyone. Thank you! It looks awesome & smells as good as it looks (inside & out)!"

Cayce in Grandview, TX

2019-09-03

5★★★★★ - "the service and professionalism were beyond compare. the Lord sent these two and they did a job I can't believe. thank you Robert, son and gleam clean. I can and will refer them to anyone. you will be impressed."

Cindy C, Carpet Cleaning in Waxahachie, TX

2018-11-15

5★★★★★ - "Robin and his son cleaned and polished my stained concrete floors, they also cleaned my sectional couch. They were professional and efficient. They did a wonderful job. My floors and couch look great! Will definitely recommend to my friends."

Roxianne in Burleson, TX

5

★★★★★ - "Branden, was on time and did a great job on the 3 rooms cleaned. Very happy"

George Cole in Waxahachie, TX

5★★★★★ - "Randy was great. He made me want to vacuum! My carpet looks brand new!"

Susan K., Carpet Cleaning

2012-08-15

5★★★★★ - "This man is a hard-working, courteous person who really knows what he's doing. He actually did more for us than we expected. Randy is a keeper."

RCJ

2012-08-15

5★★★★★ - "Always happy with the results of your service and the professional manner in which you do your work. There is a right way and a wrong way to clean carpet. You know the right way."

Tom V., Carpet Cleaning

2012-08-15

5★★★★★ - "I was especially pleased with the outcome of the upholstery cleaning. I'm glad it was able to be wet-cleaned. I have had it dry-cleaned many times, never to my satisfaction."

Mary O., Upholstery Cleaning

2012-08-15

5★★★★★ - "You're fantastic! We love your service. Everything is completely professional. You have exceeded our expectations."

R.T.

2012-08-15

5★★★★★ - "It is refreshing to find a company in the service industry that actually understands the meaning of customer service! Randy was very professional and a joy to work with."

Tracy L.

2012-08-15

5★★★★★ - "A pleasure to deal with your company and employees!"

Ruth T.

2012-08-15

5★★★★★ - "I couldn't be happier with GleamCleans's service and expertise. I am always pleased with the outcome. I can't imagine why I would call anyone else for my carpet and upholstery cleaning needs."

Cathy W., Upholstery and Carpet Cleaning

2012-08-15

5★★★★★ - "Prompt, courteous and professional; a pleasure to do business with."

Judy M.

2012-08-15

5★★★★★ - "Very polite, knowledgeable, and efficient-plus, the stains were removed."

Sharon L.

2012-08-15

5★★★★★ - "It is so nice to be able to have this done while we're away. It is great to have a trustworthy company!"

Margaret M.

2012-08-15

5★★★★★ - "This is the second time I've used your services, and I was very pleased both times. Randy and Jason were both very professional, polite, and informative. I'd highly recommend you guys!"

Suzanne F.

2012-08-15

5★★★★★ - "Both technicians that were at my house were very pleasant and knowledgeable. The job was done efficiently and neatly. The carpets looked great and weren't soaking wet for days. The price was also acceptable."

Kim J., Carpet Cleaning

2012-08-15

5★★★★★ - "I will recommend your service to all my friends. (My entire family is already using you.) You did it again! My old carpeting feels and looks like it's new! Great attitude of workers. Top of the line equipment. Up-to-date techniques-with very fair prices. Thoroughness and time expedient! Extra corners are willingly included with no added charge. This is service hardly expected anymore."

June R., Carpet Cleaning

2012-08-15

5★★★★★ - "Thanks! Looks wonderful! Brandon got out spots that our previous carpet cleaner was unable to get rid of. We look forward to using you in the future."

Sarah L., Carpet Stain Removal

2012-08-15

5★★★★★ - "Technician was very professional and courteous. We were very pleased with the cleaning of our chair. He did a great job; it looks like new!"

Lois F., Upholstery Cleaning

2012-08-15

5★★★★★ - "I am so pleased with the results you achieved on my cream-colored carpet! The cleaning made a dramatic difference. It looks like new. One thing I'd like to make special note of is the care that was taken not to damage my furniture, walls, and other floor surfaces. It was such a relief to see that my home was treated with this kind of care."

Jane P., Carpet Cleaning

2012-08-15

5★★★★★ - "We truly appreciated how careful the service men were. They moved the furniture and went out of their way to ensure I was satisfied."

Mary P., Carpet Cleaning

2012-08-15

5★★★★★ - "The job that was done was excellent. It gives me great comfort knowing that, not only can I trust someone in my home, but the job they do is superior."

Lyndi S.

2012-08-15

5★★★★★ - "You did a wonderful job of cleaning our carpet and spotting other areas. I would definitely use your service again. Randy and the other worker were very conscientious and thorough."

Bunny L., Carpet Cleaning

2012-08-15

5★★★★★ - "Thanks again for the great job and for the security I feel when you're in my home."

Lyndi S.

2012-08-15

5★★★★★ - "Even the quotes and the parting info were done very well. Customer service seems to be important to you. Congratulations! It's rare these days."

Russ P.

2012-08-15

5★★★★★ - "The most professional carpet cleaning service we've ever experienced. No one else knows carpets, or helps customers understand how to maintain their carpets as well. Most fair, cost effective. Only service we'll recommend and use."

Mary L., Carpet Cleaning

2012-08-15

5★★★★★ - "This was our second time, and again we are very impressed with service. Very good and polite. It's great to see young men with such pride and great attitude!"

Steve A.

2012-08-15

5★★★★★ - "I would definitely use you again. Both technicians were very courteous. They did a very good job. They also explained everything to me-things that could not be cleaned and why. They left me some booties and Spot Out solution, which I didn't expect. My carpets look like new again. They are 9 years old."

Mary M., Carpet Cleaning

2012-08-15

5★★★★★ - "Excellent service! On time, courteous, efficient, and excellent work. Quality."

Chalsea I.

2012-08-15

5★★★★★ - "I truly trust Rob for all my cleaning needs. He is knowledgeable on all accounts. Your company cares about its customers and the service it provides."

Connie Payton

2012-08-15

5★★★★★ - "You people were wonderful! Thank you. You removed stains I thought would never come out."

Iris K, Carpet Stain Removal

2012-08-15

5★★★★★ - "Thank you for the very professional job. It's like having new carpet for the fraction of the price. Great job!"

John and Laura M., Carpet Cleaning

2012-08-15

5★★★★★ - "Randy and Jason were very attentive and courteous. Kind of like the good ole' days. Both were very neat in appearance. I left them to close up the house, having had Dylan here before this appointment. When the job was completed, I was called and notified at work. This attention was really appreciated. Thank you."

Sheryl M.

2012-08-15

5★★★★★ - "The service was excellent. I was very pleased with the results. Technician took his time and was very thorough."

Fran N.

2012-08-15

5★★★★★ - "A cleaning of carpet and furniture well done. From the first meeting for estimates, the actual cleaning and leaving the home neat: all was done to perfection."

Harriet L., Carpet Cleaning and Upholstery Cleaning

2012-08-15

5★★★★★ - "Great job. Technicians were helpful, courteous, and coached us well. We will certainly use your service again. Thank you!"

Thelma S.

2012-08-15

5★★★★★ - "Carpets looked brand new. Randy explained everything he was going to do and reviewed with me what he did. Very professional service with a customer focus."

Olivia C., Carpet Cleaning

2012-08-15

5★★★★★ - "I was so impressed with his professional manner and concern for a job well done!"

Candy Y.

2012-08-15

5★★★★★ - "We were very pleased with the service you provided. The job was done very thoroughly, and the technicians were very professional and helpful. Thanks a lot!"

Maria V., Carpet Cleaning

2012-08-15

5★★★★★ - "My neighbor referred you, and I couldn't be happier. They removed all spots plus left the carpet looking like new. They were very fast and efficient!"

Jim K., Carpet Cleaning

2012-08-15

5★★★★★ - "Very courteous and efficient technicians! Sofas look beautiful. Thanks!"

Barbara N., Upholstery Cleaning

2012-08-15

5★★★★★ - "Everything was terrific. Thanks for a great job!"

Rookie S.

2012-08-15

5★★★★★ - "The service and representatives were excellent. The couches came out beautifully."

Terry B., Furniture Cleaning

2012-08-15

5★★★★★ - "Spots from naughty pets have disappeared! Carpets look and smell fresh!"

D.Z., Pet Odor Removal and Stain Removal

2012-08-15

5★★★★★ - "What a difference: carpets look great. Impressed with the courtesy of Brandon. He seemed genuinely concerned about my satisfaction."

Lauren R., Carpet Cleaning

2012-08-15

5★★★★★ - "I've used Rainbow and Dalworth before. They pale in comparison. My carpets with some tough pet spots look wonderful now. I never thought they'd come out!"

Debrah P., Pet Stain Removal

2012-08-15

5★★★★★ - "Everyone at Gleam Clean has been so nice and helpful. I appreciated the time Ken took during his initial visit. Advanced Cleaning is three times what I was paying to have my carpets cleaned in the past. But it was worth it. Dylan and Tom were great!"

Jennifer B., Carpet Cleaning

2012-08-15

5★★★★★ - "Robert was great. He basically restored our study after it flooded. He pulled the carpet out, sucked up the water and then re-laid the carpet. He even moved all of the furniture! Thank you Gleam Clean!"

David, Carpet Restoration

2012-08-15

5★★★★★ - "Thank you so much - the tech was unbelievable. Not only was he nice, but he was a cleaning machine! He got all the stains out and did not charge me extra for it. I will never use another company."

Lydia, Carpet Stain Removal

2012-08-15

5★★★★★ - "Thanks for saving my carpet. I thought I was going to have to replace it, but now it looks like new!"

Donna, Carpet Cleaning

2012-08-15
---
Call for FREE Emergency Water Extraction Quote
---